Are you stuck in the cold waiting for the winter months to pass? Are you dreaming of a perfect tropical vacation? Are you eager to start the new year off on the right foot and put yourself outside your comfort zone? Whatever the case is, now is the perfect time to make your dreams possible.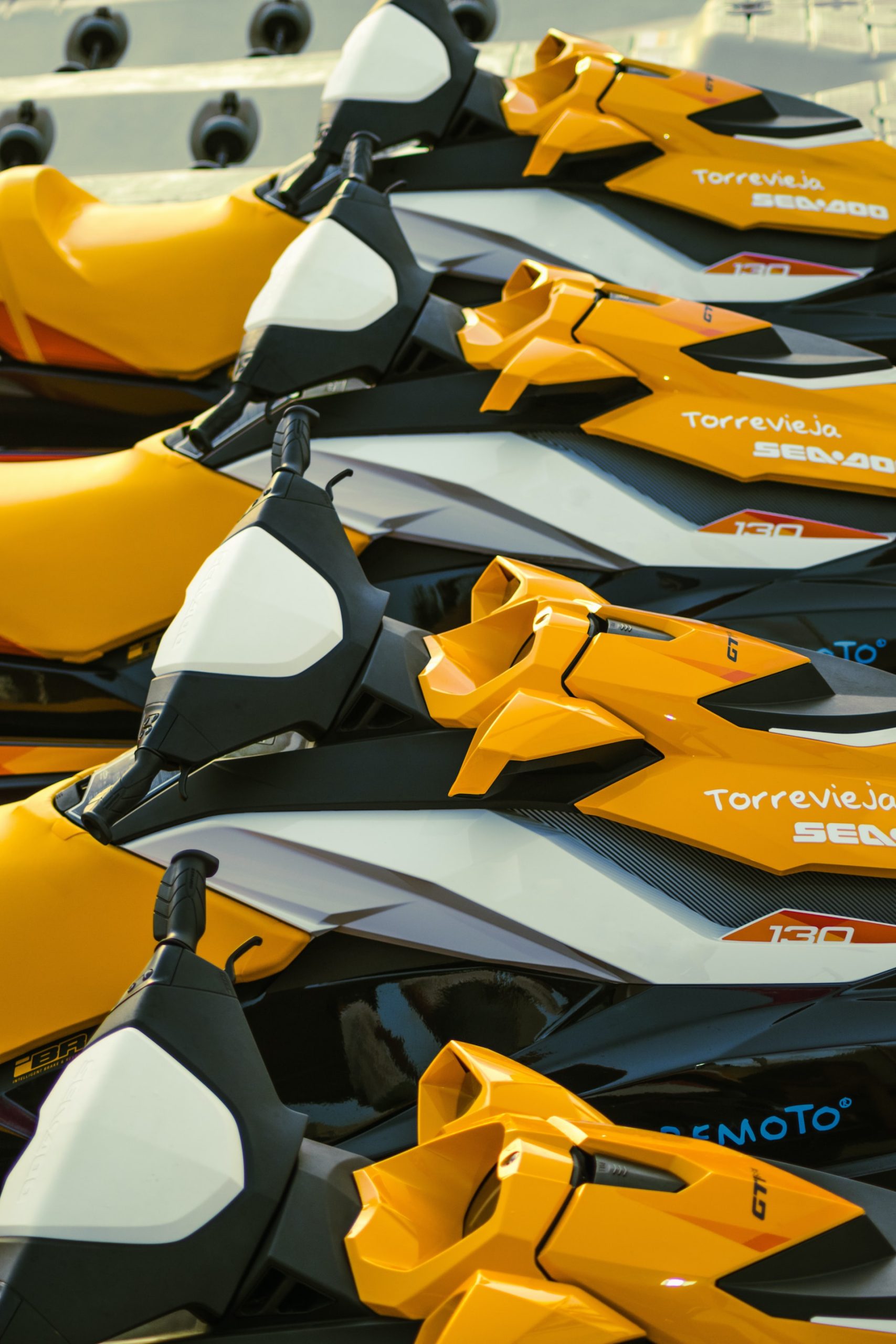 K International Transport is a trusted international shipping company with decades of experience that is here to help with all your needs. We offer efficient and affordable services to help make the experience as seamless as possible. Luckily, boats and water cargo are one of our main international shipping services. Goods can be shipped from all over the United States, including, but not limited to, New York, Maryland, South Carolina, Georgia, Florida, Texas, California, and Washington.
Preparing Jet Skis
In order to prepare the jet ski for shipping, there are a few key steps. First, empty the gas tank and remove the battery. Next, gather information on the jet ski's length, width, height, and weight and any other details on the make and model.
Then it is time to fill out the required documents. These include a Bill of Sale to show proof of payment, a Power of Attorney to show K International Transport can handle the cargo, a boat shipping information sheet, and insurance information if necessary. It is also important to note that each country will have unique customs.
Types of Transportation
When it comes to shipping jet skis, one can use a few different methods. The simplest option is shipping via a trailer, which allows the vessel to be directly rolled on and off (RO/RO). With trailers, it is important to keep them in good condition and routinely check the wheels and tow bar for damage. The next option is container shipping, which is best for oversized items or more than one jet ski. A professional warehouse will store the jet ski, and you will want to ensure that it is secured in the container so that it does not shift during transport or rub against anything.
Lastly, crates can be used to ship jet skis. They ensure the maximum amount of protection and are often used for brand-new cargo. The crate will be custom made, and a packing company will ensure the jet ski is secured for transport. K International Transport will coordinate any shipping method to promote the best experience.
Ready to get started? Being the process here!
With a reliable international shipping company like K International Transport, transporting jet skis and personal watercraft vehicles is hassle-free and affordable. We hope you consider us given all our international shipping experience! Call us at 212-267-6400 or send us an email at inquiries@kinternational.com. You can also reach out to us on Skype at kinternationalny. We look forward to working with you!