It is officially summer, and the sun is out! What better time to take a luxurious vacation to Greece and ship a boat out too? Thanks to K International Transport, the process will be hassle-free, efficient, and affordable. As a trusted international shipping company, we have a variety of international shipping services. When it comes to water vehicles, almost anything is possible. Examples include jet skis, yachts, motor boats, sailboats, speed boats, fishing boats, and more!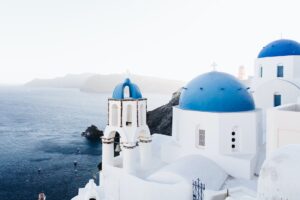 The main port in Greece is the Piraeus Harbor. It is located on the southeastern coast of the country and is just seven miles outside of Athens. It is the largest maritime shipping center for commercial import and export in the country and is the second largest port in the Mediterranean. There are four main terminals: container, cargo, automobile, and passenger. The annual container volume is over 5 million TEU, and the passenger port is the largest in Europe, receiving over 40 million people annually. One fun fact about the port is that in 2004 it was the main host for spectators coming in for the Olympics! K International Transport can ship from almost anywhere in the US, including New York, Maryland, South Carolina, Georgia, Florida, Texas, California, and Washington. We can also provide door pick-up or inland transport of boats. Shipping will take approximately five weeks, and the price will depend on the departure location and the length and weight of the cargo.
In order to prepare boats for shipping, there are a few key steps. First, empty the gas tank and remove the battery. Next, gather information on the cargo's length, width, height, and weight and any other details on the make and model. Lastly, chose which method of shipping you would like to use. If you have no idea, K International Transport is here to help. The simplest option is shipping via a trailer, which allows the vessel to be directly rolled on and off (RO/RO). It is important to keep trailers in good condition and routinely check the wheels and tow bar for damage. The next option is container shipping, which is best for oversized items or when shipping more than one jet ski. A professional warehouse will store the cargo, and you will want to ensure that it is secured in the container so that it does not shift during transport or rub against anything. Lastly, crates can also be used. They ensure the maximum amount of protection and are often used for brand-new cargo. The crate will be custom-made, and a packing company will ensure the cargo is secured for transport. K International Transport will coordinate any shipping method to promote the best experience.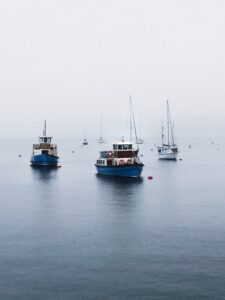 With a reliable international shipping and transport company like K International Transport, overseas car shipments are hassle-free, efficient, and affordable. For more information on the Piraeus port, visit https://www.piraeus.org/ or https://www.olp.gr/en/. We have the capacity to move all types of equipment and are always ready to advise on the best way to do that on a case-to-case basis. Chat with us over the phone at +1 (212) 267-6400 or email us at inquiries@kinternational.com to find out how easy it is to ship cargo. We look forward to working with you!