Many clients interested in transporting their vintage or classic cars, vehicles, and automobiles overseas feel nervous about the process of doing so; however, with K International Transport, transporting all types of automobiles/vehicles/or cars is easy, efficient, and affordable. As a reliable international shipping company, we can transport clients' cars to Port Lisbon, Portugal, from any port in the United States, including from New York, Maryland, South Carolina, Georgia, Florida, Texas, California, and Washington, even if it is a vintage or classic car. If your cargo is located outside of a port city, K International Transport offers inland trucking and transportation services to transport your belongings to a port before they are shipped overseas! We promise our clients that their vintage vehicles will arrive in Lisbon safely and in a timely manner.
Steps to Shipping Automobiles
There are a few key steps when it comes to shipping cars internationally, and K International Transport can help with every part of the process. We will provide a car shipping quote and handle other important documents. The client will also need to detail some personal information, identification information about the cargo, proof of ownership, and possibly a bill of sale or power of attorney. K International Transport can also help determine which method for shipping cars should be used. For cars, Roll-on/roll-off (RO/RO), container shipping, and air freight services are all viable options. RO/RO is where the car will be directly driven onto the ship, creating easy entry and exit points. Container shipping has no limits and gives the car its own enclosed area. Lastly, for air freight shipping, the car is secured to a plate and thoroughly wrapped for protection. More information can be found at https://www.kinternational.com/automobile-shipping-information/.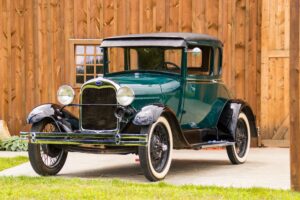 With a reliable international shipping company like K International Transport, transporting cars and vehicles is hassle-free and affordable. We hope you consider us given all our international shipping experience! Call us at 212-267-6400 or send us an email at inquiries@kinternational.com. You can also reach out to us on Skype at kinternationalny. We look forward to working with you!