Shippers from the United States can transport virtually any cargo overseas to Colombia through Port Cartagena, including construction equipment and automobiles of all makes and models. The shipping process is even easier and more efficient with a reliable and experienced international shipping company like K International Transport. This article will describe the shipping process for automobiles and construction equipment, and will give a brief overview of the services offered by Port Cartagena.
Transporting Automobiles Overseas
Shipping automobiles overseas to Colombia does not have to be complicated. For cars/ vehicles/ automobiles, clients will have the option of transport via container or roll-on/roll-off (RO/RO) shipping. Although it can be difficult for clients to settle on a mode of shipment, K International Transport can help clients with its overseas car transport services. However, shippers should know the basic differences between container and RO/RO shipping.
RO/RO shipping is an efficient way to transport most automobiles overseas because it only requires the car to be driven onto the vessel rather than being loaded in another manner. Because of this, RO/RO shipping is often more affordable and can simplify the loading and unloading process in the United States and Colombia. However, RO/RO may not be the best option in some circumstances. For example, classic and vintage cars are sometimes non-running and are not self-propelled, so they cannot be driven onto the vessel. Also, some clients may be interested in transporting personal effects along with the vehicle. With RO/RO shipping, personal effects cannot be left inside the car.
Container shipping is thus better for certain older models or classic and vintage autos. For clients shipping other personal items, those items can be left inside the container next to the automobile. In this case, shipping via a 20ft or 40ft container is the best option.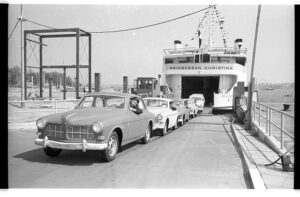 Transporting Construction Equipment and Heavy Equipment Overseas
Regardless of how heavy or bulky the equipment is, clients can rest assured that it can be safely transferred to Colombia with international construction equipment shipping services. K International Transport loves to ship all types of equipment from companies like Kobelco, Hitachi, Komatsu, Volvo, and Caterpillar, including excavators, cranes, bulldozers, dump trucks, tractor trailers, stone cutters, agricultural equipment, scientific equipment such as telescopes, mining equipment, and more!
Like with automobile shipping, shippers transporting high-heavy equipment can also take advantage of RO/RO and container services. RO/RO is reserved for wheeled and self-propelled equipment, while containers are best for stationary equipment. Clients should know that there are many different types of containers that can accommodate virtually all equipment, even if it is extra large or bulky.
Clients should also be aware that there are requirements for construction equipment that must be satisfied before they can be imported. Some requirements include cleanliness, and shippers must ensure that the equipment or machinery is clean, free of excess dirt, and free of leaks. Ports and destination countries may also require that the machinery is in operating condition. If these requirements are not met, the equipment might be rejected at the port, or clients may be charged a fee. There can also be other requirements, especially for used construction equipment. Shippers should research such requirements by visiting the port's website or speaking with customs in the destination country before the cargo is loaded and shipped.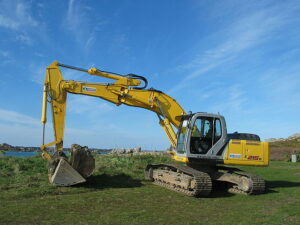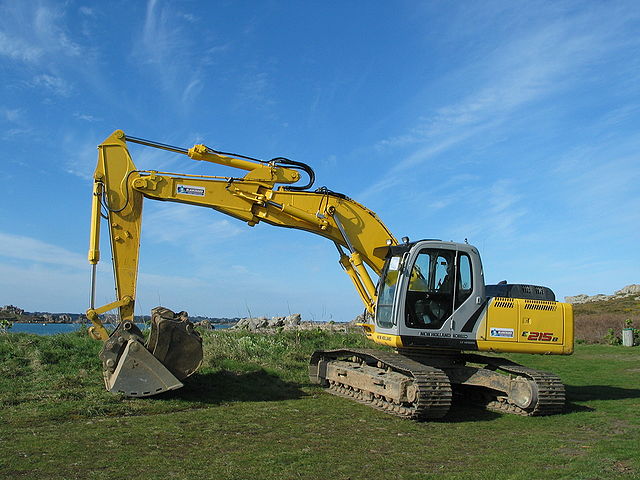 Port Cartagena, Colombia is Efficient and Offers many Useful Services
Located on the Caribbean coast of Colombia, Port Cartagena is a busy and important cargo port serving the area and the larger international business community. Port Cartagena is an ideal hub for traffic through the Panama Canal's shipping lanes connecting the Atlantic and Pacific oceans maritime traffic. Because of the port's excellent infrastructure and variety of services offered, Port Cartagena can offer shippers services that allow for the handling of perishables, dangerous merchandise, automobiles, and oversized cargo. Additionally, the port offers container services, refrigerated cargo services, automobile shipping services, and loose cargo services. Clients should also know that Port Cartagena has seen an influx of investment in recent years, specifically to modernize its railways and multimodal transport services. These investments are generally geared toward improving and modernizing the port and have led to increased stability and security for businesses and shippers.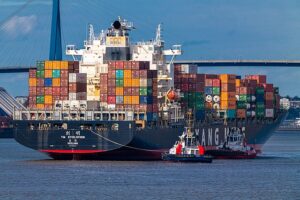 *********************************************************************************************************************
With an experienced freight forwarding company and logistics company like K International Transport, and a reliable port like Cartagena, clients can be sure to not only get the most affordable, practical, and fast shipments to Colombia and other global ports, but will also receive in-depth advice and counseling in regard to their specific vehicles and construction equipment, and desired shipping schedules. K International Transport can help shippers transport cargo from all ports in the United States, including New York, Virginia, Maryland, Georgia, South Carolina, Florida, Texas, California, and Washington. If a shipper cannot transport their cargo to the domestic port, K International Transport can set clients up with inland trucking and transportation services from their door to the domestic port.
For more information about how K International Transport can help you transport your automobiles/ cars/ vehicles and high-heavy equipment overseas quickly and economically, call us at 212-267-6400, email us at inquiries@kinternational.com, or reach out to us on Skype at kinternationalny. For an international shipping quote, visit our rate request page today.