An experienced international shipping company, like K International Transport, can help clients transport luxury, vintage, and classic automobiles from the United States to ports in Europe, including:
• Bremerhaven, Germany
• Southampton, United Kingdom
• Antwerp, Belgium
• Rotterdam, Netherlands
• Hamburg, Germany
• Le Havre, France
• Felixstowe, United Kingdom
• Valencia, Spain
• Livorno, Italy
• And more!
With K International Transport's overseas car transport services, shipping automobiles of all makes, models, and years can be hassle-free and affordable for all clients shipping cars from New York, Maryland, Virginia, South Carolina, Georgia, Florida, Texas, California, Washington, and other United States ports. K International Transport will direct clients through every step of the international shipping process so that even inexperienced shippers can have an easy and efficient shipment.
The International Shipping Process
Automobiles can be shipped via roll-on/roll-off (RO/RO) or container shipping services, depending on several factors. First, RO/RO is only available for wheeled and self-propelled automobiles, so some vintage non-running cars may not qualify for the service. Second, clients who wish to transport other cargo with the automobile must opt for container shipping services, as no goods may be transported inside of the car and instead must be placed in a container with the car. Clients should consider the price disparities between RO/RO and container, where RO/RO is usually a more affordable option and requires less effort in loading the vehicle, as it merely has to be driven onto the vessel.
Once the client decides on transporting a vehicle, or vehicles, overseas, there are several documents that clients must submit to the international shipping company before sending off their car overseas. First, clients will be asked to submit the title of the car. Please note it must be the original title. Second, clients must also give the freight forwarder their full name, address, and photo identification, as well as the consignee's identification and contact information (the consignee will be the person picking up the shipment at the destination port). Third, clients must submit prepayment in full once all the costs are known. Fourth, proof of the commercial value of the automobile is required. Finally, a signed power of attorney must be submitted. This form will allow the international shipping company to legally manage the shipment. Additionally, the freight forwarder will need to know the client's desired schedule and date of shipment, as well as the car's location in the United States. If the automobile is located far from a domestic port, K International Transport can set up inland trucking and transportation services with a reputable company to move the automobile from the warehouse to the domestic port.
Once all of these steps are taken, the automobile(s) can be shipped from a port in the United States to virtually any port in Europe or anywhere else in the world.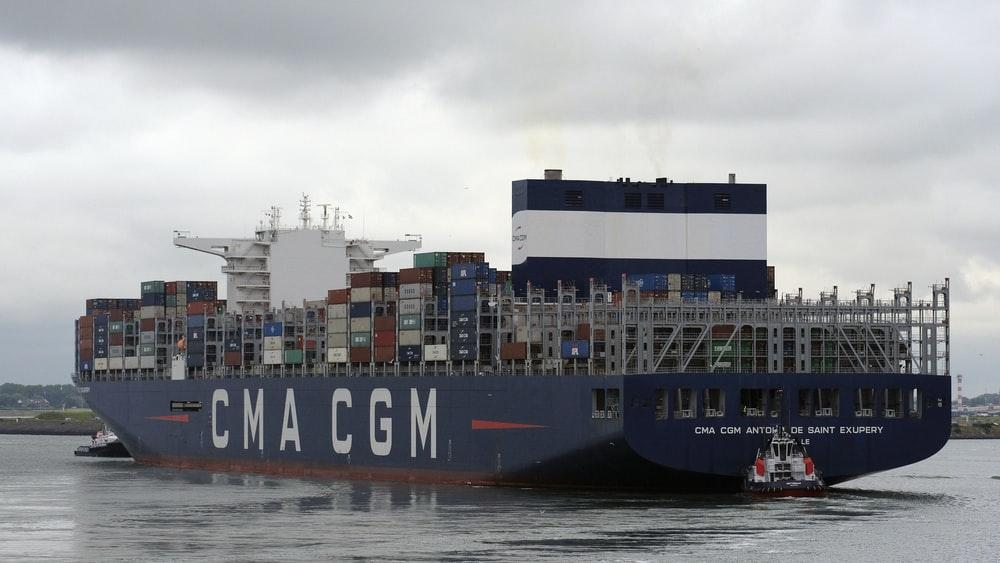 Automobile Shipping Insurance
Many clients shipping luxury or vintage automobiles may opt to purchase shipping insurance to protect their valuable car(s) in case of damage during transport. Clients can discuss and negotiate different types of insurance and coverage options with the international shipping company. Two general types of shipping insurance include total-loss insurance and all-risk insurance. Total-loss insurance covers vehicles that are damaged beyond repair during transit, and does not cover minor damage. For example, total-loss insurance would cover the sinking of a vessel or the complete loss of an automobile or container filled with cargo. All-risk insurance is broader in its application. It covers major damage during transit.
All in all, with the price of container shipping, antique car shipping insurance, and other tariffs that apply to a classic vehicle, transporting vintage automobiles can be a bit pricey. However, clients can rest assured that a reliable and qualified company like K International Transport can offer the best deals and service for transporting automobiles of all makes, models, and years overseas.
Vintage Vehicle Regulations
Clients should also be aware that there may be various regulations imposed on automobiles, including cleanliness requirements, gas tank restrictions, and engine requirements. Regulations imposed on automobiles and vehicles depend on the destination country and customs enforcement. These regulations may dictate the age of cars that may be imported, the size of the engines, taxes and tariffs on vintage and classic automobiles, and other requirements including certificates, fumigations, and import permits. It is important to always contact local customs beforehand or an import agent at the destination country. Customs officers or import agents may be able to provide more detailed and accurate information on the various applicable restrictions and regulations. K International Transport can always direct clients to those sources for the most up-to-date information.
Shipping Luxury and Vintage Vehicles with K International
As a leading international shipping company, K International Transport can provide cost-effective and reliable international shipping services. We ship hundreds of vintage, classic, and antique cars from the United States to Southampton, U.K., and virtually any part of the world.
For more information, call us at 212-267-6400, or send us an email at inquiries@kinternational.com. You can also reach out to us on Skype at kinternationalny. For an international antique car shipping rate, visit our rate request page for a preliminary shipping quote.