Transporting High heavy construction equipment to ports in the Middle East can be hassle free and affordable with a reliable and experienced international shipping company like K International Transport. With its decades of experience shipping all types of construction equipment overseas, K International Transport can take clients through every step of the international shipping process. We love to transport all types of equipment from brands like Caterpillar, Kobelco, Volvo, Hitachi, Komatsu, and more. There are several steps of the process that clients should know about:
Step 1:
The first step in international construction equipment shipping is to submit all of the necessary documentation to K International Transport.
-Shippers must submit a power of attorney form, which legally allows K International Transport to handle the shipment.
-A bill of lading is also required. It allows the consignee to take possession of the equipment once it arrives in the Middle East.
-Certificates of title for each piece of equipment to prove ownership must be provided as well.
-Shippers must provide their identification, and the identification of the consignee.
Once these documents are received by K International Transport, clients can let us know of their preferred time frame and schedule for shipment and we will schedule it for a date that is agreeable with the shipper's schedule.
Keep in mind that destination ports may have their own requirements. For example, obligations may include inspection and cleaning for the construction equipment.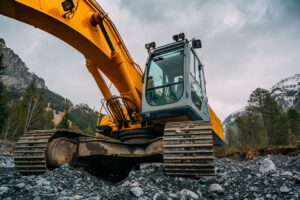 Step 2:
The second step in the process is to consult with the international shipping company and decide which United States port is the most efficient for shipping the cargo. K International Transport can ship all equipment from New York, Maryland, South Carolina, Georgia, Florida, Texas, California, Washington, or any other American port.
Step 3:
Determining whether to transport the cargo via roll-on/roll-off (RORO) or container shipping is the third step. Construction equipment can be shipped via RORO vessels or by container. RORO is most common for towable and self-propelling equipment because the equipment can simply be driven onto and off of the vessel, rather than being loaded in more complicated ways.
Containers are great for static equipment and for shipment to ports that do not have RORO capabilities. Construction equipment that can be dismantled would be loaded into 20-foot or 40-foot containers and reassembled when it arrives overseas. Shippers may have to dismantle and reassemble the equipment themselves, or otherwise pay for dismantling services. Equipment that exceeds the width and height for a container can be transported on a flat rack container. Flat racks only have two sides, so the bulky equipment can stick out of the container during transport. No matter what the situation is, K International Transport can help shippers find the best mode of overseas transportation for construction equipment.
Step 4:
The fourth step is to transport the equipment to the port of origin. In the past, K International Transport has shipped excavators, cranes, bulldozers, stone cutters, agricultural equipment, mining equipment, and dump trucks, among other types of equipment, from these ports.
If the client is unable to transport the equipment to the domestic port, K International Transport can set up inland trucking and transportation services with a reputable company. The trucking company will deliver the equipment from the door to the port safely.
*********************************************************************************************************************
With an experienced freight forwarding company like K International Transport, shippers can rest assured that their equipment can be transported to the Middle East safely and efficiently, and for an affordable price. K International Transport will help clients through every part of the shipping process. Other than having a reliable and experienced international shipping company by your side, you can also rest assured that Ports in the Middle East are efficient and trustworthy. Some popular ports in the Middle East include:
-Dubai, United Arab Emirates
-Jeddah, Saudi Arabia
-Haifa, Israel
-Dammam, Saudi Arabia
-Aqaba, Jordan
-Shuwaikh, Kuwait
-Manama, Bahrain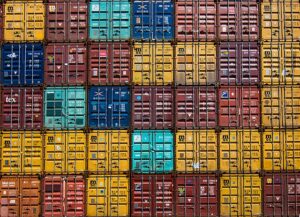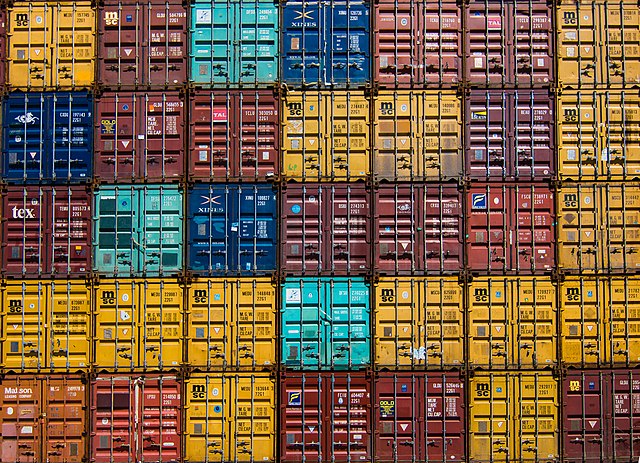 With a reliable international shipping company like K International Transport, shipping heavy construction equipment from Kobelco/Komatsu/Hitachi/Caterpillar, including excavators, bulldozers, cranes, and more is hassle-free and affordable. Call us at 212-267-6400 or send us an email at inquiries@kinternational.com. You can also reach out to us on Skype at kinternationalny. We look forward to working with you!