The Caribbeans: Hundreds of colorful islands punctuate the Caribbean Sea from the mouth of the Gulf of Mexico all the way down to the northern coast of South America, where a few tiny countries – Guyana, Suriname, and French Guyana – cast their eyes on the mesmerizing waves of the Atlantic Ocean, embraced west and south by two Latin giants, namely Venezuela and Brazil.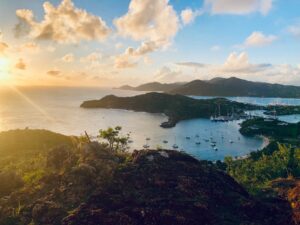 Guyana, like most of the Caribbean islands and Suriname, is classified as a developing country and is a member of the Caribbean Community (CARICOM). The government's efforts to foster the economic development of this incredibly rich land have been reflected in the recent increase in inquiries for international construction equipment shipping and international agricultural equipment shipping to Georgetown, Guyana's main port. What is even more interesting is that the used heavy machinery being imported mainly from the United States may soon be employed to build not only roads and bridges but also a brand-new, deep-water port facility at the mouth of the Berbice River, as well as to develop the already existing facilities at the estuary of the Demerara River.
The Guyanese government is planning to make the Berbice River port a multi-purpose receptacle for the oil and gas industry and the import/export of agricultural products, alongside containerized and specialized cargo. These major improvements are aimed at enabling Guyana to take full advantage of its capillary riverine system, from which it derives its name: Guyana, which is the Land of many waters. Operations may even include the artificial deepening of the rivers' draft to facilitate the transportation of goods from and to areas of the country that are currently not easily accessible.
Guyana and International Transportation
On the other hand, used agricultural equipment is also eagerly sought after as a direct consequence of the local authorities' ambitious plans to revive the production of sugar in the country, as well as to enhance the production of rice, corn, and soybeans. Moreover, large plots of land have been set aside for the organic cultivation of a variety of products, among which are cocoa, pineapples, and hearts of palm. Should the government succeed in its intentions, both North America and Europe may soon be able to enjoy organically grown citruses, passion fruits, and other juicy tropical delicacies imported from Guyana.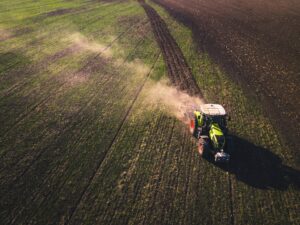 But the perspective of savoring Guyana's velvety chocolate and exquisite exotic fruit is certainly not the only determining factor when it comes to attracting new, much-needed investments.
Benefits of Increased Shipping to Port Georgetown
Guyana's appeal may also have to do with a particularity that makes this fascinating land a truly unique case among South American countries. English is the official language, and the virtual absence of any communication barriers that derive from this allows potential new investors to feel they would have more control over their investments, as communication would be – at least in theory – more straightforward than in any other country in the region.
If you too have been thinking about shipping construction equipment overseas to Guyana, but do not know how to do that yourself or simply do not want the headache, K International Transport Co., Inc., with decades of experience in logistics and a team of dedicated professionals, has everything it takes to help you make it happen. Backhoes, excavators, heavy-duty trucks, processing and harvesting equipment, and much, much more – there is almost nothing that we cannot ship! Call us today at +1 (212) 267-6400 or send us an email at inquiries@kinternational.com to find out more about our international shipping services!