Inexperienced customers often believe that international shipping services are confined to the shipment of ordinary automobiles, construction equipment, and personal effects overseas. However, the United States is one of the most important suppliers of used vans and buses, including school buses. With this fact, and with the help of an experienced and reliable international shipping company like K International Transport, clients can ship school buses to Africa easily and for an affordable price.
There are a few reliable ports that accept imported school buses, and that clients love to ship to. These include Port Lagos, Nigeria; Port Cotonou, Benin; Port Mombasa, Kenya; Port Walvis Bay, Namibia; and Port Lome, Togo. These ports are all very important economic centers in their respective countries and are popular ports to import automobiles, especially school buses. However, clients can also transport to any other port in Africa or around the world.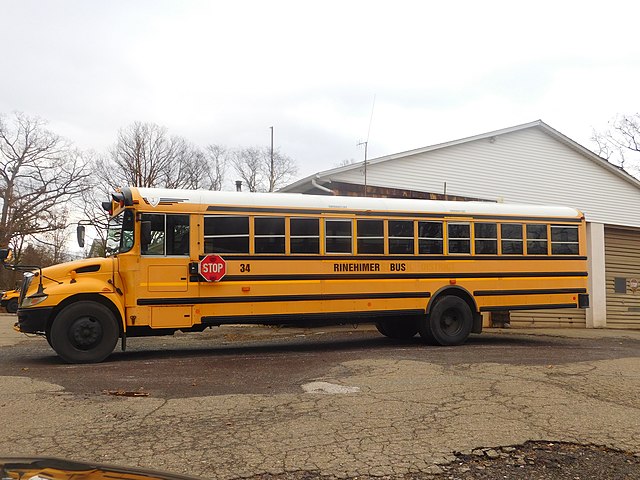 International Shipping Options for School Buses
Transporting school buses to West Africa isn't much different than a company's regular overseas car transport services. When transporting buses to Africa, clients, with the help of their freight forwarder, need to determine the best way to ship. The international shipping company will give their client available options.
RO/RO shipping services are typically best for individual buses. RO/RO is an efficient and affordable option for those who are shipping school buses that are running, wheeled, and self-propelled. It is often less expensive than container shipping, and less is needed from the client to get started. With RO/RO vessels, the automobile can simply be driven onto the vessel, so customers save costs on loading and unloading. However, shippers cannot have any items in the school bus, so this option is not ideal for those who are looking to transport personal effects along with the bus. RO/RO shipping is a safe and effective method for loading and transporting wheeled cargo to virtually any port in the world. As an affordable method for transporting cars, trucks, and buses, international shipping clients can't go wrong.
School buseswill not fit inside average containers, and thus RO/RO might be the easiest or only solution.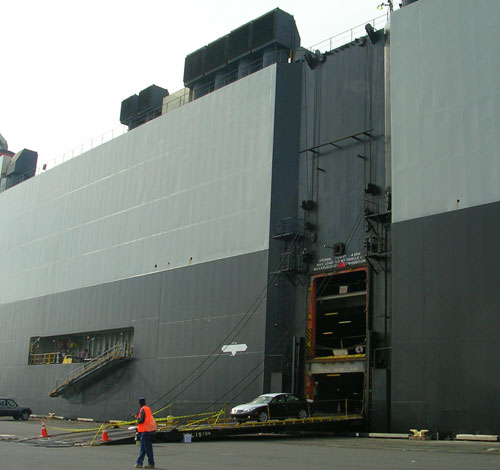 Requirements for Shipping Buses Overseas
Besides choosing a method of shipment, clients should also be aware of potential regulations associated with transporting school buses and other types of automobiles. Regulations imposed on imported automobiles/cars/vehicles may dictate the maximum age of the bus that may be imported, how clean the bus must be, how much gasoline has to remain in the tank, the size of engines, and what can and cannot be left in automobiles during the shipping process.
The first step when looking to transport vehicles overseas is to supply the freight forwarding company with all the necessary documentation needed to schedule a successful overseas shipment. Shippers and consignees will be asked for several documents prior to shipping, including:
• the original title of the car or cars;
• their full name, address, and photo identification;
• the consignee's full name, address, identification, and contact information;
• prepayment in full (once all the costs are known);
• proof of the commercial value of the automobile; and
• a signed power of attorney form to allow the freight forwarding company to legally manage the shipment.
Additionally, the company will need to know the desired date of shipment and the car's location in the United States. Once the procedural steps are taken and completed, the bus(es) can be loaded onto a vessel and shipped overseas to Africa. For clients that are unable to transport their bus from their location in the United States to the domestic port closest to them, K International Transport can set up reliable and efficient inland trucking and transportation services. With these services, a reputable moving company will pick up the vehicle from your door and move it safely to the port in the United States.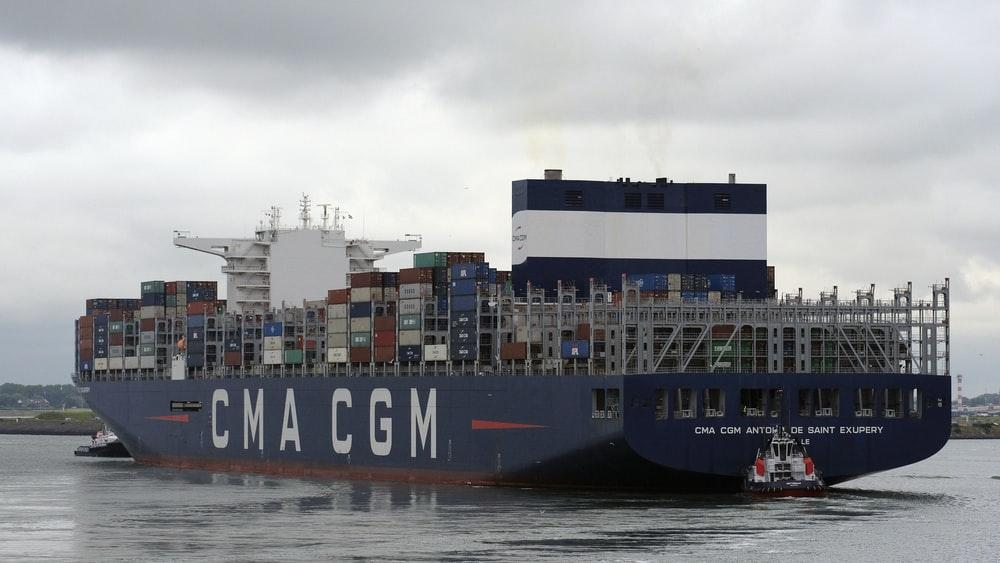 Ship School Buses to Africa Hassle-Free with K International Transport
With an experienced freight forwarding company and logistics company like K International Transport, clients can be sure to not only get the most affordable, practical, and fast shipments to virtually every port in the world, including Lagos, Cotonou, Mombasa, Walvis Bay, and Lome, but will also receive in-depth advice and counseling regarding their specific vehicles, construction equipment, or personal effects, and desired shipping schedules.
For more information about how K International Transport can help you transport your automobiles/cars/vehicles overseas quickly and economically, call us at 212-267-6400, email us at inquiries@kinternational.com, or reach out to us on Skype at kinternationalny. For an international shipping quote, visit our rate request page today.