Whether you are traveling for personal, business, or commercial reasons, K International Transport's premier international shipping services make the process of international automobile shipping easy, smooth, efficient, and affordable. K International Transport can ship from almost anywhere in the US, including New York, Maryland, South Carolina, Georgia, Florida, Texas, California, and Washington. We can also provide door pick-up or inland transport of cargo.
The required documents are a power of attorney, bill of lading, certificate of title, and various identification documents. Once those are received by the port, we will provide a time frame and price which are dependent on the departure location and the length and weight of the cargo. It is important to note that if the car is older than 25 years, it will require extra documentation.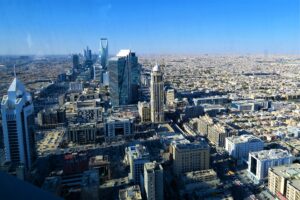 Jeddah is the second largest city in Saudi Arabia, but is the commercial hub and handles 65% of imports coming into the country. Sitting on the Red Sea, the city used to be a small fishing village and now connects the country to the region and operates most of its business out of the Suez Canal. Additionally, it is able to handle the influx of people and supplies for the pilgrimage to Mecca each year. The port has 62 berths and four terminals: North Esnad Station, South Support Station, Southern Container Terminal, and the Red Sea Gateway Container Terminal. It is the 36th busiest port in the world and has one the largest handling capacities at 19,800 TEUs.
K International Transport will also help the client determine the best shipping method. We usually recommend RORO as it is the easiest and cheapest shipping method. RORO shipping wheels and self-propels equipment to Port Jeddah, Saudi Arabia quickly and safely. However, containers can be necessary for extra protection.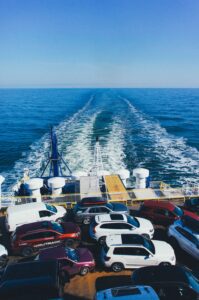 With a reliable international shipping and transport company like K International Transport, overseas car shipments are hassle-free, efficient, and affordable. We have the capacity to move all types of equipment and are always ready to advise on the best way to do that on a case-to-case basis. Chat with us over the phone at +1 (212) 267-6400 or email us at inquiries@kinternational.com to find out how easy it is to ship cargo. We look forward to working with you!