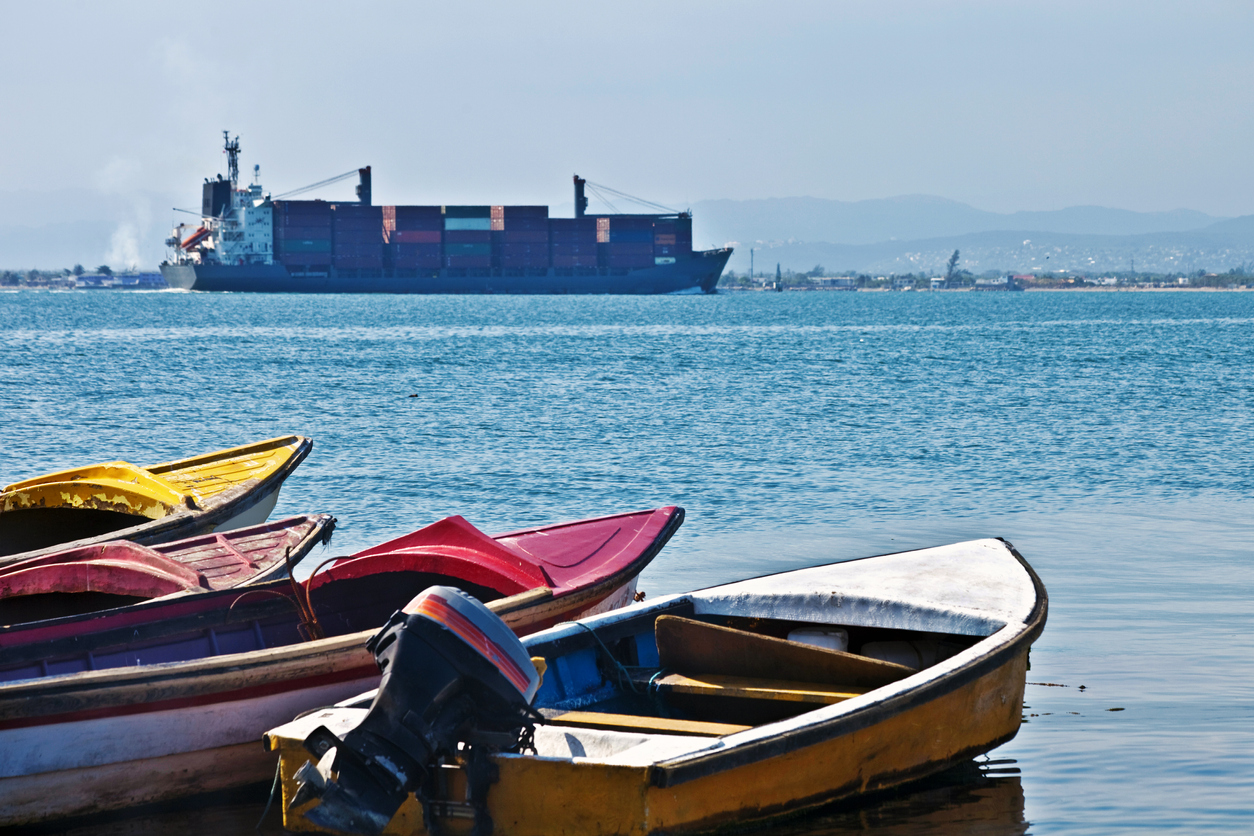 Port Kingston is Jamaica's largest container port and is located on the southeastern part of the island. The port is well-regarded in the freight forwarding industry. Annually, Port Kingston receives approximately 3,000 vessels, handles around 16 million metric tons of cargo, and generates $8-9 billion from shipping transactions.
Some popular shipments into Port Kingston, Jamaica are vehicles / cars / automobiles and all types of heavy equipment, including excavators / bulldozers / dump trucks / cranes. Port Kingston accepts both roll-on/roll-off (RoRo) and container shipments, designed to transport all types of cargo, and has recently signed contracts for RoRo shipping from New York and Miami. With a reliable international shipping company, automobiles / vehicles / cars and other wheeled cargo can be loaded and unloaded via RoRo vessels to increase efficiency.
Some notable features for the port of Kingston, Jamaica include:
Port Kingston is owned by the French shipping company CMA CGM, which is the third largest shipping line in the world.
The container terminal has been recently expanded, and has supported the creation of jobs and stimulated the economy. Reason expansion has increased the port's capacity to 3.2 million TEUs of cargo annually, up from around 1.7 million.
Port Kingston is a green port. Due to the port's location on the island and its status as a transshipment hub, shipping lines are able to optimize transport routes and reduce oil consumption of vessels and ships.
For more information about the port of Kingston and international shipping services to Jamaica, visit our rate request page to receive an international car, high heavy, construction equipment and container shipping quote or to receive more information on our international shipping services.