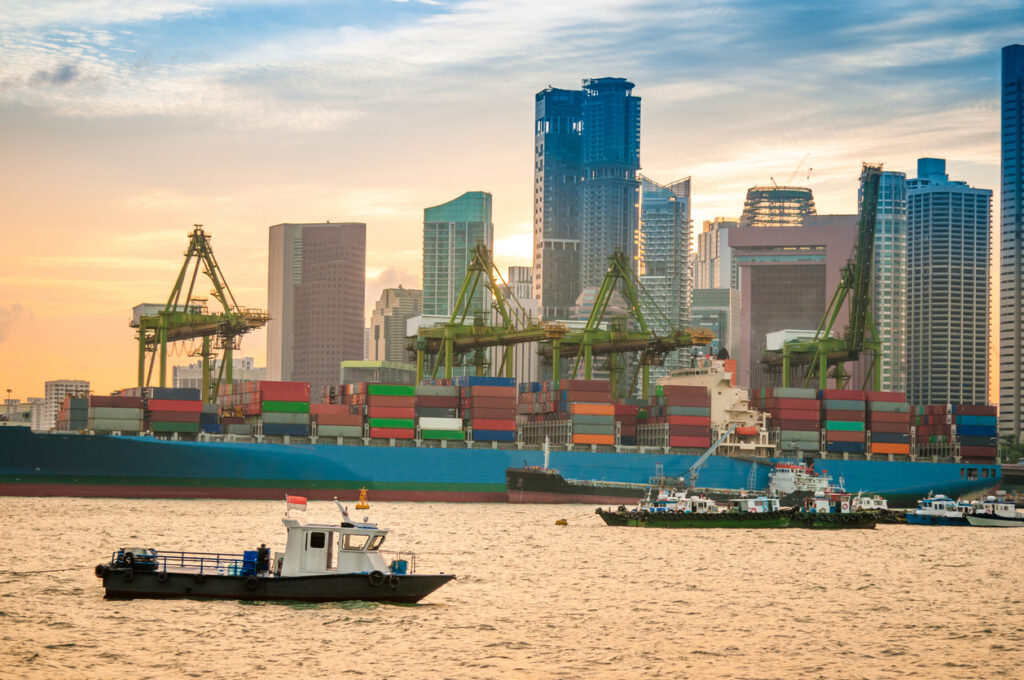 Located in the Tanjong Pagar, Keppel, Brani, and Pasir Panjang districts on the southern end of the Malay peninsula, Port Singapore contains 67 berths and 11 terminals, and operates as a large and integrated facility specializing in the export and import of commercial goods, automobiles, natural resources, and construction equipment via maritime trade. The size, location, and facilities available through Port Singapore allow it to be one of the busiest and highest ranked port in the world, with connectivity to 600 ports in 123 countries.
Clients can transport virtually all cargo to and from Port Singapore including automobiles, construction equipment, commercial goods, natural resources, and personal effects via container or roll-on/roll-off (RoRo) vessel. The port is highly developed and modern, resulting in its efficient handling of containers for export and import to and from virtually any port in the world.
Some notable features of Port Singapore include:
Since 2015, the port has been ranked as the top maritime capital of the world.
Port Singapore trans-ships a fifth of the world's shipping containers, as well as half of the world's annual supply of crude oil.
In terms of shipping tonnage handled, Port Singapore is the busiest in the world. The facilities handled 1.5 billion gross tons in 2005.
Port Singapore overtook Hong Kong as busiest port in 2005, and the two have been neck and neck since.
For more information about the port of Singapore and international shipping services to Singapore, visit our rate request page to receive an international car, high heavy, construction equipment and container shipping quote or to receive more information on our international shipping services.