One of the decisions clients will have to make when transporting cargo overseas is whether to opt for roll-on/roll-off (RO/RO) or container shipping services. A reliable international shipping company like K International Transport can advise shippers to make the right decision for their cargo, budget, and preferences. However, clients should also be aware of the various factors to consider.
First, it is important to understand the nuances of each method of shipment. RO/RO and container shipping both describe the method by which the cargo is transported overseas. RO/RO shipping involves vessels designed to carry wheeled cargo. With RO/RO shipping, the cargo is driven onto and off of the ship via a ramp, and then safely secured to the ship deck inside the vessel. Thus the cargo is protected from the elements throughout the entire journey to an international port. RO/RO is often the most affordable method of shipping because it takes much less effort and manpower to load the cargo onto the vessel, and everything is handled by port workers. Thus, it is not necessary for clients to pay for crating, packing, or other loading services. However, RO/RO shipping is not available to every port in the world, and some destinations may not allow for this shipment method.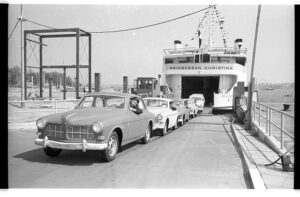 Container shipping, on the other hand, can be utilized for a large variety of cargo. There are many different types of containers, so clients can be sure that their cargo, regardless of its size and dimensions, can be shipped in this manner. Some of the different types of containers include:
* Dry Storage Containers: these are the basic types of containers, and are best suited for transporting dry materials. They are commonly 20ft or 40ft.
* Flat Rack Containers: these containers have collapsible sides, so they can be used for bulky or oversized cargo.
* Open Top Containers: these containers don't have a top, and are best used for tall cargo that might normally not fit in other containers.
But note that there are many other types of containers as well, including insulated containers, refrigerated containers, and containers meant specifically for automobiles. With containers, clients have the option of Less-than-Container Load (LCL) or Full-Container Load (FCL) shipping. With LCL shipping, shippers can reduce their overall international transport costs by sharing a container with another client's cargo going to the same destination. This is a more affordable option. For clients with cargo that is large, or if they are shipping many items, FCL may be a better method.
Before clients can actually choose between RO/RO and container shipping, they must consider which method is best for the cargo they are shipping.
* For clients shipping automobiles: Generally, RO/RO is the best method for international automobile shipping. As mentioned above, RO/RO is best for wheeled and self-propelled cargo because the car can simply be driven onto the vessel. Because of the ease of loading, the cost of shipping a car overseas is often more affordable for clients with RO/RO. However, this requirement can often disqualify vintage and classic autos, as well as other non-running vehicles. Clients should also note that RO/RO does not allow any items to be left inside the car, so transporting other small items with RO/RO is impossible.
* For clients shipping construction equipment: Once again, it depends on whether the cargo is wheeled and able to be driven. Many models of excavators, cranes, and other equipment can be shipped via RO/RO. However, RO/RO also has certain size constraints, and some equipment may be too large, even if it is wheeled. Virtually all high-heavy equipment can be shipped via container, so clients need not worry. With container shipping, construction equipment will need to be dismantled before shipping and reassembled when it arrives overseas. Shippers will need to do this themselves, or otherwise pay for dismantling services.
* Personal effects, household goods, and other stationary cargo: all other types of cargo can be transported via LCL or FCL container shipping. To ship personal effects and other goods via container, clients must load the items onto the container themselves. In order to load the container, a tractor trailer must be able to enter the residential area, there must be sufficient parking and loading space for the truck with the container, and containers come in a chassis that is about 4-feet above the ground.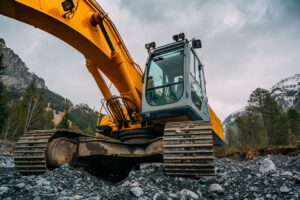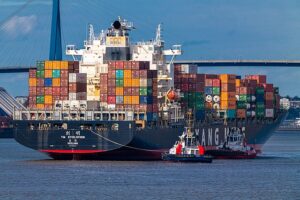 Although this decision may seem overwhelming for many shippers, K International Transport has decades of international shipping experience, and can help clients choose the best method for their cargo. For the most convenient, affordable, and reliable international shipping services, contact K International Transport today! As a leading international shipping company, K International Transport can provide cost effective and reliable services from the United States to virtually all ports in Africa, Asia, Europe, Latin America, and the Middle East. We love to ship virtually all cargo from all port states in the United States, including New York, Virginia, Maryland, South Carolina, Georgia, Florida, Texas, California, and Washington.
For more information, call us at 212-267-6400, or send us an email at inquiries@kinternational.com. You can also reach out to us on Skype at kinternationalny. For an international shipping rate, visit our rate request page for a preliminary shipping quote.