There is little doubt that Shakespeare himself would have recommended K International Transport Co., Inc. as a competent and trustworthy international car shipping company, had he lived long enough to be able to enjoy the horsepower of a good old engine to travel, instead of having to rely on its equine predecessors, however magnificent their appearance and fancy the carriage they pulled.
Much has changed since this great among the greatest of the literary universe dwelled on this earth, but what has remained unaltered is the objective difficulty the mind encounters, whenever it tries to think of a country whose maritime endeavors contributed to shape the world we live in more than Great Britain's.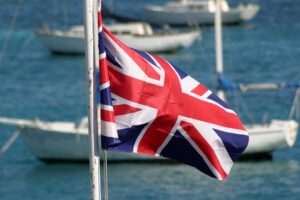 Today, thanks also to the many luxury and sports car brands the UK manufactures alongside with regular and commercial vehicles, an impressive number of freighter vessels touches the coasts of Great Britain on a daily basis, thus allowing even the lay person who only wants to ship his/her own car either to or from the UK for private use to dispose of an array of sophisticated services that can be tailored to suit even the most unique demands. Worldwide auto shipping has indeed become a trade tout-court, foraged by the automotive industry on the one hand, and the humbler needs of single individuals on the other, and, with 8 out of 10 UK-made cars being exported to foreign markets, and the car show galore the country can pride itself with, it is not surprising that shipping cars overseas to or from Great Britain is always in great demand.
The easiest and most straightforward way to have your vehicle shipped either to or from the United Kingdom is RORO (roll on/roll off) service. Our British ports of call for this type of move are Southampton and Liverpool, while here in North America we can offer New York, NY / Baltimore, MD / Charleston, SC / Brunswick, GA / Jacksonville, FL / Galveston, TX / Freeport, TX and Halifax, NS (Canada). You can ship almost all kinds of vehicles and towable units via RORO service: cars, trucks, busses, motorhomes, travel trailers, motorcycles, heavy and agricultural equipment, jet skis, and even boats. RORO vessels are literally floating giants that can transport humongous machines as easily as we carry our lunch to work every day.
If you are looking for a higher level of cargo protection, however, container service is probably the way to go for you, and we can ship to even more British ports in this case: Belfast, Birmingham, Cardiff, Liverpool, and Southampton. We pride ourselves on having our warehouses strategically located in the proximity of almost all major American ports and on the high competence of our professionals as far as vehicle handling is concerned: New York, NY / Baltimore, MD / Savannah, GA / Miami, FL / Houston, TX / Los Angeles, CA / Seattle, WA and Halifax, NS / Toronto, ON / Montréal, QC – we are all over the place!
We also have the capability to assist you with the fulfillment of customs export and import formalities on both sides of the Atlantic Ocean, as well as providing pick-up and door delivery services upon request, and consultation for special units such as highly customized and sports vehicles to be exhibited at car shows and fairs (yes, Mr. Wayne, we can handle even your Batmobile!).
Don't wait and inquire today about our overseas automobile shipping solutions by calling us at +1 (212) 267-6400 or sending an email to inquiries@kinternational.com!