Transporting an automobile overseas doesn't have to be hard. However, it can be a rather tricky process. Clients who are interested in transporting automobiles or vehicles with overseas car transport services can benefit from a reliable and experienced international shipping company. K International Transport can help simplify the process and get your shipment on its way for an affordable price. Below are some common things that clients should know before transporting their automobile/car/vehicle overseas.
Container vs. RO/RO
There are several factors to consider when deciding between container and roll-on/roll-off (RO/RO) service. First, the make, model, year, and running status of the vehicle being shipped can favor one method over the other. Because RO/RO requires the automobile to be driven onto the ship, non-running cars and many vintage automobiles do not qualify for this service. However, roll-on/roll-off shipping is often less expensive and can simplify the loading and unloading of vehicles. If their vehicle allows, clients can usually benefit by opting for RO/RO services.
Another consideration for clients is whether they are looking to ship personal effects along with their vehicle. If so, shipping via a 20-ft or 40-ft shared or exclusive container is the best option, as RO/RO does not allow clients to transport any personal effects. Lastly, shipping companies sometimes have good deals with international ports depending on the method used, so K International Transport can help clients decide on the most affordable option depending on the port.
Speed of Shipment
Clients often want their shipment to arrive as quickly as possible. However, many factors influence how fast the shipment can proceed, including environmental factors, delays, potential customs clearance issues, and the speed of loading and unloading. A cargo ship can travel up to almost 700 kilometers a day, which can deliver shipments quickly if there are no unexpected delays.
The process before the actual shipment of the automobile can take as little as one day to finalize. The client must submit the required documentation, including identification, a power of attorney form, and the car's original title, as well as payment in full for the shipment to be scheduled. Once that is completed, the automobile can be on its way overseas.
Regulations and Pickup
The shipper who finalizes the international automobile shipment can designate a person in the destination country, who is usually a friend, relative, or business associate, to pick up the automobile once it arrives at the port. To do this, they must provide their own identification as well as that of the consignee. This can be easily arranged by the shipper and the freight forwarding company.
The regulations that exist in both the port of origin and the destination port can include taxes and fees that are dependent on the country's laws and shipping practices. Additionally, some countries have rules that limit the types of cargo that can be imported, and they can be especially strict about automobiles. The regulations can dictate the maximum age of the automobile that can be imported and the make or model of the vehicle. Additionally, the tariffs can be placed on various factors; sometimes the value of the vehicle is considered, and sometimes the size of the engine. A common example of shipping difficulties that can arise is with the import of automobiles in the United States because of the country's strict laws and regulations regarding which vehicles can be used and driven in the States. To find out the applicable regulations, clients can visit the port's website.
Used Vehicles and Parts
Many international shipping companies can advise clients on the most practical and affordable methods for transporting various types of vehicles that can minimize the tariffs the client will have to pay and the overall cost of the shipment. For automobiles that are valuable, antique or vintage, or have sentimental value, K International can offer insurance and container shipping services to minimize the risk of environmental damage. protect against possible harm to the vehicle at the ports or on the cargo ship, including all risk and total loss insurance. For salvage vehicles, freight forwarders can advise clients on the cheapest way to transport parts to get a bigger return in the destination country. K International can speak to clients about their specific vehicles and needs.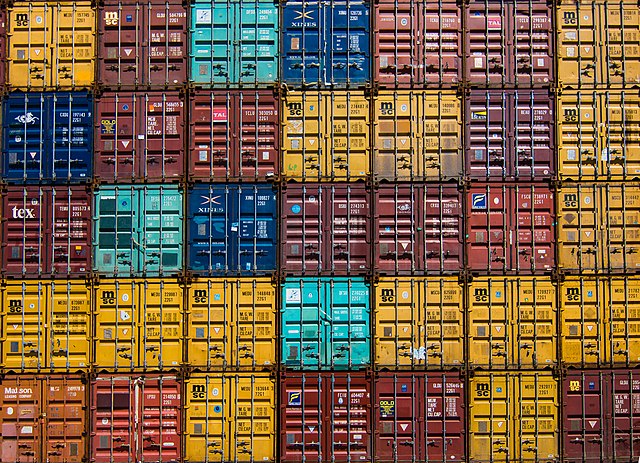 When transporting a valuable commodity like an automobile overseas, clients should take great care to do research to ensure that their cargo is in the right hands. Luckily, with an experienced freight forwarding company and logistics company like K International Transport, clients can be sure to not only get the most affordable, practical, and fast shipments to virtually every port in the world but will also receive in-depth advice and counseling about their specific vehicles and desired shipping schedules.
For more information about how K International can help you transport your automobiles/cars/vehicles overseas quickly and economically, call us at 212-267-6400, email us at inquiries@kinternational.com, or reach out to us on Skype at kinternationalny. For an international shipping quote, visit our rate request page today.