Are you interested in overseas shipping and looking for a good international shipping service to get the job done? It is important not to overlook any step of the process to ensure your cargo gets where it needs to go. Conduct research on which services companies provide, which manufactures they work with, which locations they operate to and from, and more. That being said, look no further than K International Transport!
Reliability is one of the most important features to look for in a company because it is imperative that the cargo is transported safely, efficiently, and with no unnecessary hassles. We have an amazing track record and any of our formal clients can attest. We are able to ensure reliability by checking in both the client and shipper at every stage of the process. We can also ship your cargo from any port in the United States, including New York, Maryland, Virginia, South Carolina, Georgia, Florida, Texas, California, and more! If your cargo is not located in a port city, K International Transport will set up our inland trucking and transportation services to transport it to a port before exporting it overseas.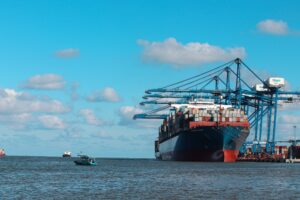 Another key feature is professionalism because international shipping is a high-stakes process, and it is important you trust your cargo will be handled with the best of care. International shipping involves documents, taxes, and regulations and everything must be in order to ensure the project is successful. Additionally, international shipping can be expensive and K international Transport works hard to cut down and unnecessary costs, providing affordable rates. K International Transport will also take care of everything for you and follow your cargo all the way to its destination. If any issues come up during the shipping process, our people work hard to take care of any issue right when it comes up.
Ready to get started, we can give you a complete international shipping rate quote – easily on the rate request page on the K international Transport website.
With a reliable international shipping and transport company like K International Transport, overseas car shipments are hassle-free, efficient, and affordable. We have the capacity to move all types of equipment and are always ready to advise on the best way to do that on a case-to-case basis. Chat with us over the phone at +1 (212) 267-6400 or email us at inquiries@kinternational.com to find out how easy it is to ship cargo. We look forward to working with you!