Reliable and efficient international shipping services are always available to clients who seek out experienced international shipping companies and freight forwarders. Clients can transport automobiles of all makes, models, and ages, as well as construction and high-heavy equipment of all models and dimensions. Even the largest cargo can be shipped with K International Transport! Even with a stellar
international shipping company, clients are bound to have some questions about the shipping process, including to which ports they can ship, how expensive the shipment will be, how to ship cars, how to ship construction equipment, and how to get a price quote for a shipment. This article will go into detail to answer these questions, but if any questions remain, K International Transport is always ready to answer clients' calls and questions.
Where to Transport Automobiles and/or Construction Equipment
Clients can transport cargo, including vehicles and high-heavy equipment like excavators, dump trucks, cranes, and more to virtually any port in the world. K International can transport items from all ports in the United States, including those in New York, Maryland, Virginia, South Carolina, Georgia, Florida, Texas, California, and Washington, along with Port Halifax in Canada. To demonstrate the wide reach of ports K International Transport has access to, here are some of the largest ports in each continent that we love to ship to:
Europe
Port Rotterdam, Netherlands
Port Antwerp, Belgium
Port Hamburg, Germany
Port Algeciras, Spain
Port Valencia, Spain
Port Bremerhaven, Germany
Port Le Havre, France
Port Piraeus, Greece
Port Southampton, United Kingdom
Middle East
Port Jebel Ali, United Arab Emirates
Port Jeddah, Saudi Arabia
Port Haifa, Israel
Port Dammam, Saudi Arabia
Port Aqaba, Jordan
Port Shuwaikh, Kuwait
South and Central America
Port Santos, Brazil
Port Callao, Peru
Port Cartagena, Colombia
Port Colon, Panama
Port Manzanillo, Mexico
Port Guayaquil, Ecuador
Port San Antonio, Chile
Port Buenos Aires, Argentina
Caribbean
Port Kingston, Jamaica
Port St. John's, Antigua
Port Au Prince, Haiti
Port Roseau, Dominica
Port Santo Domingo, Dominican Republic
Africa
Port Durban, South Africa
Port Djibouti, Djibouti
Port Lagos, Nigeria
Port Abidjan, Ivory Coast
Port Tangier, Morocco
Port Mombasa, Kenya
Port of Dar es Salaam, Tanzania
Port of Walvis Bay, Namibia
Port Said, Egypt
Port Tema, Ghana
Port Dakar, Senegal
Asia
Port Shanghai, China
Port Busan, South Korea
Port Singapore, Singapore
Port Laem Chabang, Thailand
Port Kelang, Malaysia
Port Tokyo, Japan
Port Shenzhen, China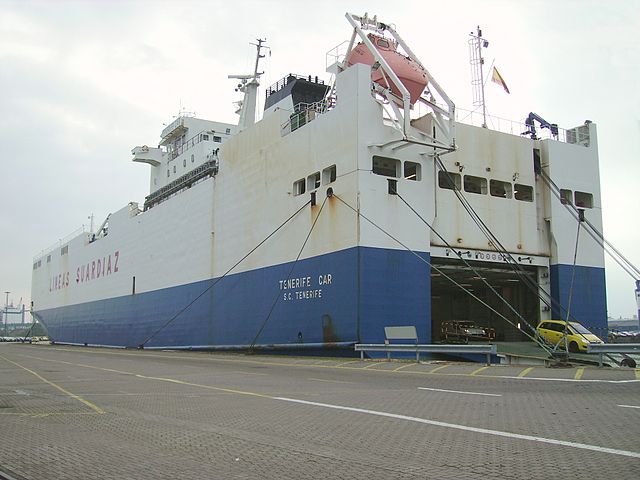 How much money should you expect to spend on your shipment?
International shipping can get expensive, but K International Transport can offer the most affordable services possible. The cost of international shipping depends on a number of things, including whether the client is using roll-on/roll-off (RO/RO) or a container, whether the client prefers full-container load (FCL) or less-than-container load (LCL), the dimensions of the cargo, and the distance the cargo is being shipped overseas. For example, shipping very heavy equipment FCL to Asia from New York will be more expensive than shipping an automobile RO/RO to Western Europe. However, sometimes ports offer good deals, and shipping to them can be more affordable. K International Transport will always let clients know about the best current deals and cost-saving measures.
Clients should be aware that they may also have to deal with additional costs and tariffs once the cargo arrives at the destination port. Additionally, there are numerous requirements for automobiles and construction equipment. Most commonly, ports in foreign countries will impose cleanliness requirements, and clients may have to pay extra if they do not abide by these regulations.
How to ship cars, vehicles, and automobiles
Automobiles can be shipped via RO/RO or container load. RO/RO is only available for wheeled and self-propelled cargo, while containers can be used for any type of automobile. If a client needs to transport personal effects with the car, using a container is the only option because goods are not allowed inside a car when it is traveling by RO/RO. Clients should also consider the price differences, as RO/RO is typically less expensive because the loading process is easier.
Once the client decides on shipping to an overseas port, clients must submit the original title of the car, the full name, address, and photo identification of the shipper and consignee, prepayment in full, proof of the commercial value of the automobile(s), and a power of attorney allowing K International Transport to handle the shipment for the client. The international shipping company will also need to know the client's desired date of shipment and the car's location in the United States. If the car is located far away from a domestic port, K International Transport can arrange for inland trucking and transportation services.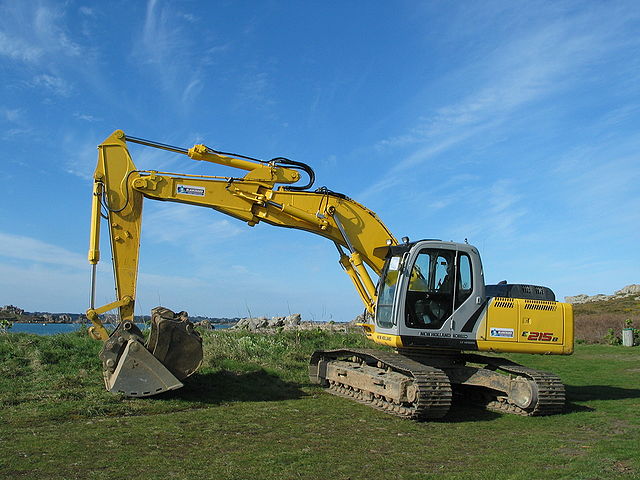 Shipping Construction Equipment
Shipping construction equipment and high-heavy equipment like excavators, bulldozers, cranes, dump trucks, stone trenchers, and more is relatively similar to the transport of automobiles overseas. The international shipping company will need the same documents as are required for shipping automobiles but will also need the exact dimensions of the equipment.
Unless it is wheeled, construction equipment is typically shipped in containers. Containers can come in multiple sizes and shapes, including 40- and 45-foot containers, flat racks, and more. K International Transport will advise clients on the best type of container to use for their particular cargo. Finally, clients can purchase shipping insurance, which applies to the shipment of automobiles as well. Two general types of shipping insurance include total-loss insurance and all-risk insurance. Total-loss covers items that are damaged beyond repair and does not cover minor damage. All-risk insurance, on the other hand, is broader and covers major damage during transport. The purchase of shipping insurance applies to automobiles as well.
How to get a price quote for a shipment.
For a preliminary quote, clients can visit our rate request page. Clients can also give us a call at 212-267-6400 or send an email at inquiries@kinternational.com. You can also reach us on Skype at kinternationalny. Once K International Transport gives you the lowest possible rate, you can proceed with the shipment by telling an agent your preferred schedule for export, submitting your documentation, and paying the price once all the costs are known.
Once the process has started, K International Transport will take care of the cargo every step of the way and will offer great guidance and advice so that the process is hassle-free and enjoyable.