International shipping services to Finland can be hassle-free, affordable, and efficient with a reliable and experienced international shipping company like K International Transport. Finland has well-ordered ports, including Port Hanko on the country's southernmost tip, and K International Transport can offer quality international automobile shipping services that clients can rely on. Additionally, K International Transport is here for clients and is responsive to any questions that clients may have, especially those clients that have never shipped vehicles in the past.
Port Hanko offers efficient service for international trade to and from Finland. The port has become a leading port in the import of automobiles, vehicles, and cars. In fact, Port Hanko, Finland, is known for fast cargo liner traffic and can handle virtually any type of cargo that clients from the United States can ship. Clients interested in international car shipping in particular can transport automobiles of all makes, models, years, and sizes into Finland from virtually all ports in the world.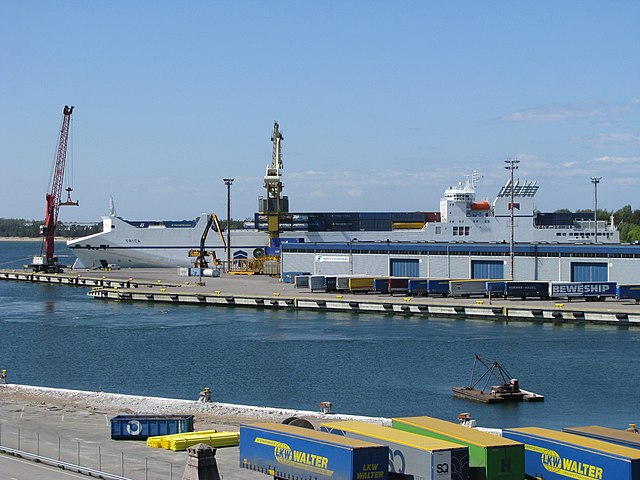 The International Vehicle Shipping Process
Transporting automobiles to Finland is similar to the process for shipping vehicles to any port in the world. When transporting a car or several cars, clients first need to choose whether they will ship the cargo via container or roll-on/roll-off (RO/RO) shipping. RO/RO shipping is best for running and self-propelled automobiles that can simply be driven onto the vessel. This method is usually the least expensive and the most efficient, as loading the automobile is easy and hassle-free. However, several factors may persuade clients to choose container shipping instead, opting for either a 20-foot or 40-foot container. First, if the client wishes to ship personal effects with the vehicle, container shipping is the best option. RO/RO shipping does not allow the shipping of other items inside the automobile, whereas clients can put other items inside the same container. Second, non-running automobiles, including those that are vintage or classic, may not be able to be shipped via RO/RO shipping. Experienced freight forwarders like K International Transport can help clients determine which method is best for them and their vehicle.
Clients should also be aware of the potential requirements and regulations for automobiles transported with overseas car transport services. Regulations imposed on imported automobiles may limit the cars accepted by focusing on several characteristics of the vehicle:
the age of the car
how clean automobiles must be
the amount of gasoline that can remain in the car
the size of engines
taxes on vintage and classic automobiles
what can and cannot be left in automobiles during the shipping process
Clients can find which regulations and requirements apply by visiting Port Hanko's website or by otherwise contacting the port.
Required Documentation for Overseas Shipping to Finland
To get started on a shipment, clients must supply the freight forwarding company with their ideal schedule of shipment, as well as several important documents. These documents include:
the original title of the car or cars
their full name, address, and photo identification
the consignee's full name, address, identification and contact information
prepayment in full (once all the costs are known)
proof of the commercial value of the automobile
a signed power of attorney form to allow the freight forwarding company to legally manage the shipment
Additionally, the company will need to know the car's location in the United States. Once the procedural steps are taken and completed, the automobile(s) can be loaded onto a vessel and shipped overseas to Finland. For clients that are unable to transport their automobile from their location in the United States to the domestic port closest to them, K International Transport can set up reliable and efficient inland trucking and transportation services. With these services, a reputable moving company will pick up the vehicle from your door and move it safely to the port in the United States.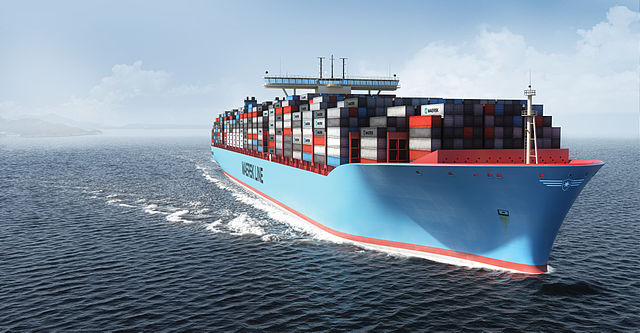 Work with K International for Seamless Car Shipping to Finland
Although shippers, especially those who are new to the process, may be overwhelmed by the concept of transporting often valuable vehicles/automobiles/cars, a reliable international shipping company like K International Transport can help make the process easier and more understandable. K International Transport is an expert in the freight forwarding field and can relay important information regarding the shipping process to clients.
Contact K International Transport today for questions or international shipping quotes to Finland, Europe, or virtually any other region in the world. Call us at 212-267-6400 or email us at inquiries@kinternational.com. You can also reach out to us on Skype at kinternationalny. We look forward to working with you and shipping your automobile!