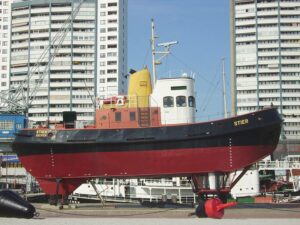 Even though the United States is in the midst of winter, international boat shipping services are prominent all year round. Just like overseas car transport, freight forwarding companies can help clients transport all boats and watercrafts overseas to ports such as Auckland, New Zealand, Sydney, Australia, Santos, Brazil, and Santo Domingo, Dominican Republic.
To transport watercrafts overseas, including jet skis, yachts, sail boats, and canoes, a reliable and experienced international shipping company can help with the process from start to completion. The freight forwarding company will first ask for payment, several documents such as a power of attorney form and a form of identification, and the client's preferred schedule; that is, when they would like the shipment to leave and arrive.
The watercraft will first be transported from a warehouse to a port in the United States by either the client, or by an inland trucking and transportation company. Once the watercraft reaches the port of origin, it will be loaded onto a vessel with roll-on/roll-off services (Ro/Ro), if wheeled, or into a container and transported to the destination port.
Once the watercraft is docked in another country's port, the shipping company will take care of the rest of the process, including customs clearance, export formalities, and the unloading of the watercraft.
With a reliable shipping company, shipping a boat overseas is no hassle on your part. Get in touch with a shipping company today.