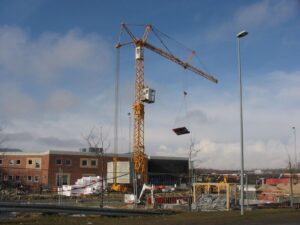 Shipping construction equipment overseas may seem like a stressful and difficult task to take on. However, with reliable international construction equipment shipping services from K International, the process is hassle-free and affordable! We can help clients transport all types of equipment including excavators / dump trucks / tractor trailers / cranes / bulldozers to Port Jeddah, Saudi Arabia!
International shipping from any port in the U.S including New York, Maryland, Virginia, Georgia, Florida, California, Texas, and more!
Inland trucking and transportation services if your car is outside of a port city.
Ro/ro shipping to get your automobile to Jeddah quickly and safely with our overseas car transport services.
We'll take care of export formalities from your port of choice.
And we'll help you take care of customs clearance in Saudi Arabia!
Your cargo will arrive in Jeddah quickly and safely!
K International Transport can handle the overseas shipment of oversized high-heavy / construction equipment. We ship: trucks, bulldozers, concrete mixers, cranes, dump trucks, earth movers, excavators, forklifts, generators, log loaders, motor graders, mining equipment, scrapers, skid steer loaders, tanks, tractors, travel trailers, RV's, water trucks, wheel loaders, tractor trailers, semi trucks, ambulances trailer shipping and more!
For more information, call us at 212-267-6400, email us at inquiries@kinternational.com, or Skype us at kinternationalny.