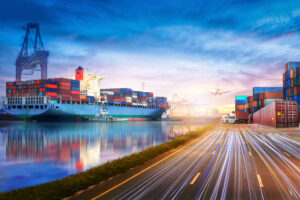 When transporting cargo overseas, clients seeking international shipping services often do research about the destination port they are shipping their personal goods to. Although international ports often have plenty of information about them online, it is not always easy to decipher which information is important and which isn't.
Many international ports will provide the average number of containers they receive per year. This number may be important in showing clients how busy the port is, how modern the port is, and how efficient export and import is through that port. In addition, many ports are in the midst of upgrades and renovations that have the potential of slowing down business in and out of the port, but also guarantee that the port will be more efficient once the equipment and facilities are upgraded.
It may also be informative to research the number of docks the port contains, how popular the port is in relation to surrounding ports, and how well the port handles the cargo that the client is interested in shipping, whether that be automobiles, construction equipment, or personal effects.
However, with a reliable and experienced international shipping company, clients don't have to worry themselves with the details of the port they seek to ship to because their freight forwarding company will likely already have the answers and will offer good suggestions regarding all types of international shipping.