Are you planning on moving back home to Latin America from the United States?A reliable and experienced freight forwarding company like K International Transport can help! No matter if you were in the United States for business, school, visiting family, or living abroad temporarily, K International Transport can ship all of your belongings overseas to your home country.
Contact us to ship your vehicle, personal effects, and household goods to virtually all ports in Latin America from the United States. Some of the ports include:
Veracruz, Mexico
Puerto Barrios, Guatemala
Acajutla, Salvador
Puerto Cortes, Honduras
Corinto, Nicaragua
Puerto Limon, Costa Rica
Manzanillo, Panama
Guayaquil, Ecuador
Cartagena, Colombia
Callao, Peru
San Antonio, Chile
Zarate, Argentina
Montevideo, Uruguay
Santos, Brazil.
Iquique, Chile
Clients moving back home to Latin America often ship cars and personal effects such as furniture, clothes, appliances, and more.
Shipping Cars Overseas to Latin America
For international automobile shipping, clients can utilize roll-on/roll-off (RORO) services or Full Container Load (FCL) services.
For RORO service, wheeled and self-propelled cars can be driven onto the vessel where they are fastened until their arrival in Latin America. There they can simply be driven off. RORO is typically cheaper, more efficient, and hassle-free for clients transporting vehicles. Clients should keep in mind that they cannot transport personal effects in the automobiles with RORO services.
For container service, cars will be loaded and braced by one of our professional warehouses onto a container. One of the advantages of container service is that it can handle non-runner units, as well as self-propelled cars. With container service, you can also have personal effects inside of your car. However, container service is more expensive and a bit more
complicated. Once it reaches the destination, the consignee will need to arrange to pick up the full container. They also need to unload the cargo and return the empty container to the steamship line. Something important to mention is, if you have more than one car, container cost per car may decrease significantly. Depending on the type of car, we can fit two, three, or four cars in the saame container in order to save you money.
Documents and Regulations
Before the shipping process begins, clients will need to provide several documents to the international shipping company. This includes:
Photo identification information for both the shipper and the consignee
The original title of the car
Prepayment
Proof of the commercial value of the automobile
Signed power of attorney form to allow the freight forwarding company to handle the shipment
After the documents are submitted, the company can schedule the shipment.
Some restrictions and regulations may apply to automobiles being shipped to Latin America. A few common restrictions include tariffs on vintage and classic cars, automobile age restrictions, and cleaning requirements. Clients should also be aware that the automobile will be loaded by the crew in the warehouse. If you choose to ship personal effects with the automobile in a container, the personal effects must be loaded by the shipper and the car will be loaded at the warehouse. We recommend contacting local customs at the country of destination to consult about import requirements and restrictions.
If you cannot move your car to the port of origin in the United States, K International Transport can arrange for door pickup. We offer reputable and reliable inland trucking services in such situations.
International Shipping Services for Personal Effects and Household Goods
For clients shipping both an automobile and personal effects or household items to Latin America, such as furniture and clothing, containers can be used to ship the cargo. To ship a car and personal effects, clients have two options. They can place personal effects inside the automobile. Or, if there are too many items to fit in the car, the items can be loaded in a container. The container will have both the automobile and the personal effects.
The client should also be aware that the automobile will be loaded by a crew in the warehouse. So if you choose to ship personal effects with the automobile in a container, the personal effects must be loaded by the shipper and the car will be loaded at the warehouse.
For clients looking to transfer only personal effects and household goods, they can choose to transfer the items via Full Container Load (FCL) or Less-than-Container-Load (LCL). For a very large quantity of personal goods or for household goods like furniture, a 20 ft or 40 ft container may be the best option. However, for clients with less cargo, LCL is an affordable and efficient option.
LCL allows multiple people to share a single container. With this option, the goods need to be packed and palletized. Additionally, the client must submit a packing list and include the dimensions and weight of each package.
With FCL, the client must load the personal effects into the container themselves. Although this includes a bit more work for the shipper, it is a very affordable and economically efficient option. Keep in mind that in order to load the container, a tractor-trailer must be able to enter the residential area. There must be sufficient parking and loading space for the truck with the container. The client is responsible for loading the containers which come in a chassis that is about four feet above the ground andhas no ramp.
Although international container shipping services can transport many different types of cargo, there are certain prohibitions, especially when shipping from the United States. Typically, United States customs does not allow certain goods to be transported in or out of the country. These include:
Perishable food items
Plants
Medicines and drugs
Goods of very high value
Liquids
Hazardous goods like weapons and flammable items
Live animals
It isn't always easy to determine whether the cargo can be legally shipped, or it breaks United States guidelines. However, K International Transport has years of experience transporting goods overseas and can help clients with the process.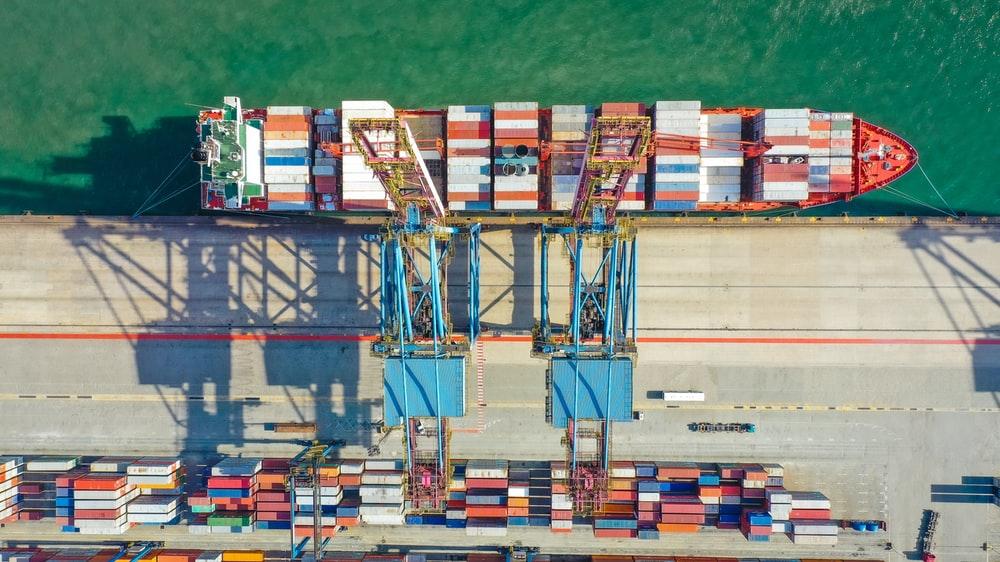 Contact Our Shipping Company Today!
For the most convenient, affordable, and reliable international shipping services, contact K International Transport today! As a leading international shipping company, K International Transport can provide cost-effective and reliable services from the United States to virtually all ports in Latin America. We love to ship automobiles of all makes, models, and years, as well as personal effects, and household goods from all port states in the United States, including:
New York
Virginia
Maryland
South Carolina
Georgia
Florida
Texas
California
Washington
For more information, call us at 212-267-6400, or send us an email at inquiries@kinternational.com. You can also reach out to us on Skype at kinternationalny. For an international shipping rate, visit our rate request page for a preliminary shipping quote. No matter if you are shipping to Mexico, Chile, Ecuador, or Peru, K International Transport can always help.