Transporting heavy machinery and construction equipment overseas can seem like a grueling task. However, a reliable and experienced international shipping company can help simplify the process and alleviate stress. K International Transport loves to transport all types of construction equipment and heavy machinery, and has decades of experience doing just that. Even the heaviest and largest equipment can be transported from ports in the United States to virtually all ports in the world. K International Transport can ship:
Excavators, including the 336 GC and the 349 models from Caterpillar, the EC950F EC250E models from Volvo, the ZX30U-5 and ZX60USB-5 models from Hitachi, and the SK210LC-10 model from Kobelco
Bulldozers, including the D9 and D11 models from Caterpillar
Wheel Loaders, including the 903D and 906M models from Caterpillar and the L260H and L120H models from Volvo
Compactors, including the 816K and CB34 models from Caterpillar and the DD140C and DD15 models from Volvo
And more
The above list is non-exhaustive, and K International Transport can help clients ship virtually all models of every brand to ports around the world.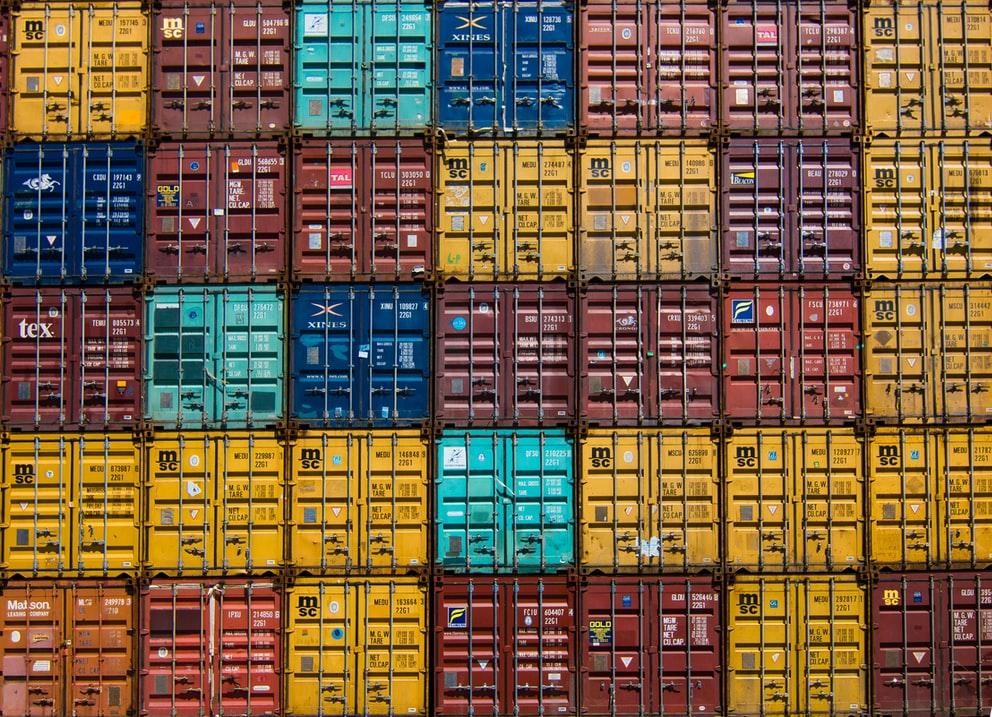 The Shipping Process for Excavators and Heavy Machinery
Once clients decide to transport cargo overseas, they must submit several required documents and prepayment in full. Shippers will be required to submit a power of attorney form to allow the freight forwarder to legally handle their shipment, a bill of lading to allow the consignee to take possession of the goods once they arrive, a certificate of title to prove ownership of the cargo, a packing list showing all the goods being shipped, specifications and dimensions of the goods being shipped, and identification of the shipper and consignee. Clients should also let their freight forwarder know their preferred schedule for shipment so that the equipment can be transported on time.
Clients often ask how expensive these services typically are. Although shipping construction equipment can be pricey, K International Transport can offer the best deals for the transport of high-heavy equipment overseas. Several factors can influence the price of the shipment, including the dimensions and weight of the equipment, as well as whether it will be shipped via container, roll-on/roll-off (RO/RO) shipping, or flat rack. RO/RO is typically the cheapest and most common method of transport, but it is reserved for self-propelled and wheeled equipment. Static equipment can be transported in containers or flat racks. High-heavy equipment that can be dismantled can travel via a 20-foot or 40-foot container and be reassembled once it arrives overseas. Clients who can dismantle the cargo themselves can save money on the shipping process but will otherwise have to pay for dismantling services at the port. For particularly large equipment, flat racks are used. However, flat racks are often the most expensive option.
Clients should keep in mind that ports and countries around the world have requirements that construction equipment and other imports must satisfy to be accepted into the country. Some rules and regulations are more strict than others, and it is important to know and understand what is required before shipping the cargo overseas. One basic requirement that is common among countries is that heavy machinery must be kept clean, free of excess dirt, and leak-free. The machinery often must also be in operating condition. If the cleanliness conditions are not met, clients may be charged a cleaning fee.
Some countries have more specific inspection and cleaning requirements, especially for used construction equipment. If these requirements are not met, the cargo may be rejected or withheld when it arrives, so it is very important that shippers strictly abide by these regulations.
Finding the Right Overseas Shipping Company
Because there are so many choices, regulations, deadlines, documents, and things to remember, it is important for clients to select an experienced and reliable international shipping company. Luckily, K International Transport has decades of experience transporting all construction equipment, including excavators, bulldozers, cranes, stone cutters, dump trucks, and more. We love to transport heavy equipment to ports in the Middle East, West Africa, Europe, and Asia, as well as to other regions of the world!
When the equipment is ready to be shipped, clients working with K International Transport can request a price quote for the shipment. For a preliminary quote, visit our rate request page; afterward, you can call, email, or reach out to us on Skype for more information. Once K International Transport gives you the lowest possible rate for your equipment, you can proceed with the shipment by telling an agent your preferred schedule for export, submitting the necessary documents, and paying the price in full. Once the process has started, K International Transport will take care of the client's cargo every step of the way.
With a reliable international shipping company like K International, transporting heavy construction equipment from Kobelco/Komatsu/Hitachi/Caterpillar/Volvo, including excavators, bulldozers, cranes, dump trucks, wheel loaders, and more is hassle-free and affordable. Call us at 212-267-6400 or send us an email at inquiries@kinternational.com. You can also reach out to us on Skype at kinternationalny. We look forward to working with you!