When preparing to transport cargo overseas, clients should do a significant amount of research to determine the best destination container port for their shipment, the most reliable international shipping company, and the most affordable prices. Another measure that is less significant but can still affect the ease with which clients are able to see their shipment through is the size and commercial appeal of the port they are planning to ship to. The method of measuring size of container terminals is Twenty-Foot Equivalent Unit (TEU), which indicates the minimal capacity of terminals and offers a good indication regarding container transit in ports.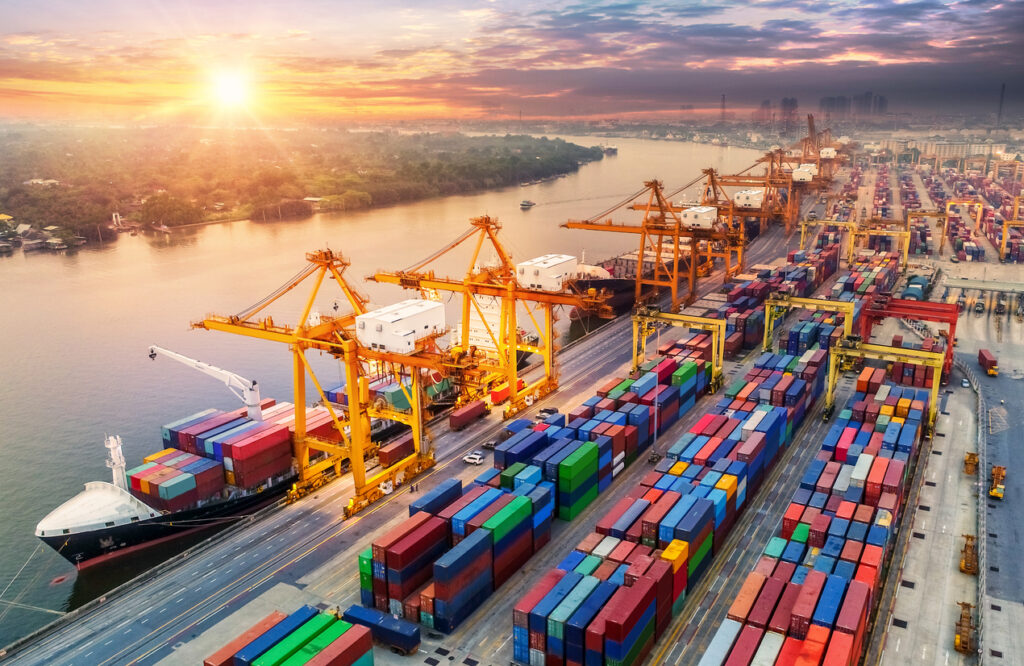 What You Should Know
Unsurprisingly, the top ten largest ports are located in large industrial countries in Asia, with seven of them located in China. The largest ports in China are Shanghai, Shenzhen, Hong Kong, Ningbo-Zhoushan, Qingdao, Guangzhou Harbor, and Tianjin. Depending on the final location of the cargo, clients can pick and choose the most efficient and reliable port in the country.
The largest ports outside of China include Jebel Ali, Dubai with 15.25 million TEU, Busan, South Korea with 18.65 million TEU, and Port Singapore with 33.87 million TEU.
Although the size of a port should not be a main consideration for clients utilizing international shipping companies to transport automobiles, construction equipment, commercial goods, and personal effects, it is a factor to think about to determine which port to choose. Luckily, with the help of a reliable freight forwarder, this process can be hassle-free.