Before clients can transport automobiles, construction equipment, or personal effects overseas, certain documents and paperwork must be submitted to the international shipping company to ensure that the shipment can be successfully initiated and completed.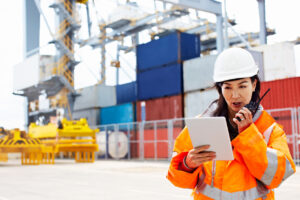 The information that the freight forwarding company needs will include the full name and address of the shipper in the United States, photo identification of the shipper, prepayment in full, full contact information for the person who will be picking up the shipment abroad, the commercial value of the cargo, the original title if the cargo includes a vehicle, the desired date of shipment, and a power of attorney form ensuring that the freight forwarding company can legally manage the process.
Often, delays and late shipments can be avoided by following the requirements within the scope of the company's international shipping services and submitting all the required documentation in a timely manner.
Once these documents are received by the company, clients can begin to successfully transport their automobile, construction equipment, or personal effects from any port in the United States to virtually any port in the world, including ports in Asia, Europe, Africa, and South America.